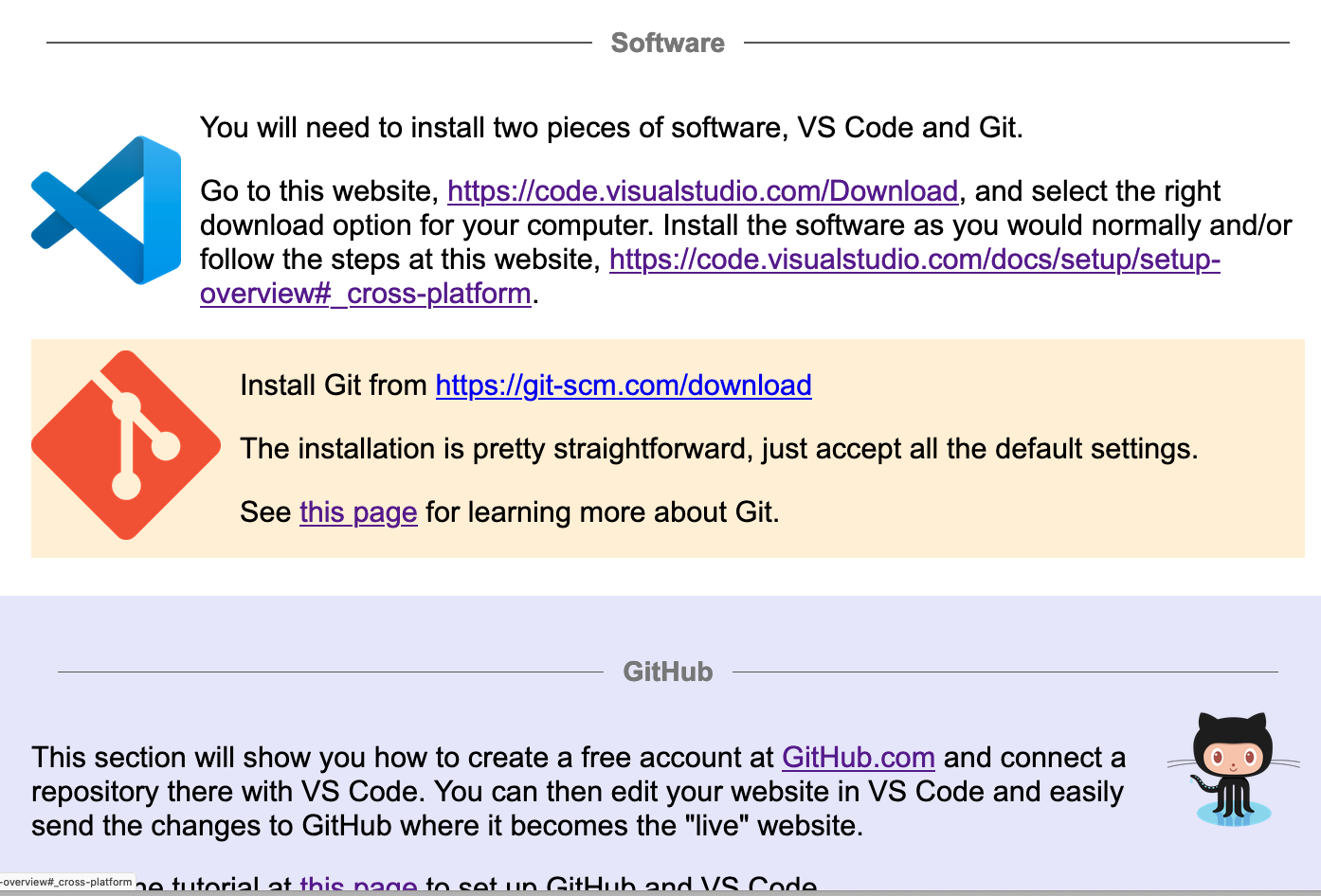 This is a very quick and easy tutorial for creating your very own website, for free, with very little technical skill needed. It really is as easy as 1, 2, 3.
Software: You'll need the free VS Code editor and Git software.
GitHub: You'll need a free account and a little bit of set up.
Web page: Just create and upload a webpage and you are done!